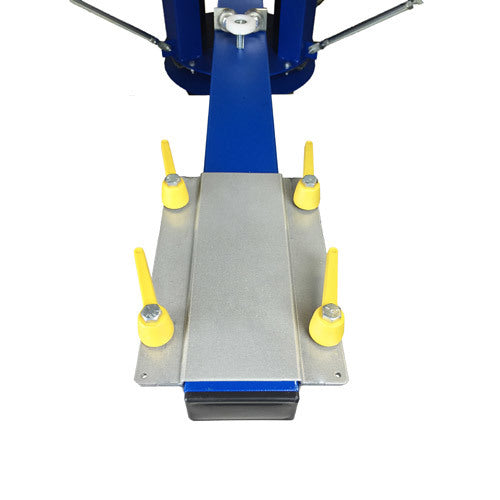 Elite 6 Station Quick Release Pallet Bracket System UPGRADE ONLY
<!button class="product-form--atc-button">Call to order:
480-899-9089
6 Station Quick Release Pallet Bracket System UPGRADE ONLY for Elite Series II rotary presses.
**This is an UPGRADE option for ALL Elite series presses with aluminum pallets. You will need to purchase this upgrade option at the same time you purchase your Elite press since the pricing is the difference in cost. You cannot purchase these brackets for this price after you already have your Elite press with standard brackets.**
This is a quick release pallet bracket system allows you to use your M&R and Workhorse automatic press pallets on your Ranar manual press. The complete bracket system includes a quick change bracket and an auto pallet bracket. You can get this as an upgrade option when you buy your press and we will attach the aluminum pallets to the auto pallet bracket for you.
$65 for the quick release pallet bracket system UPGRADE for EACH station and pallet for a total of $390.