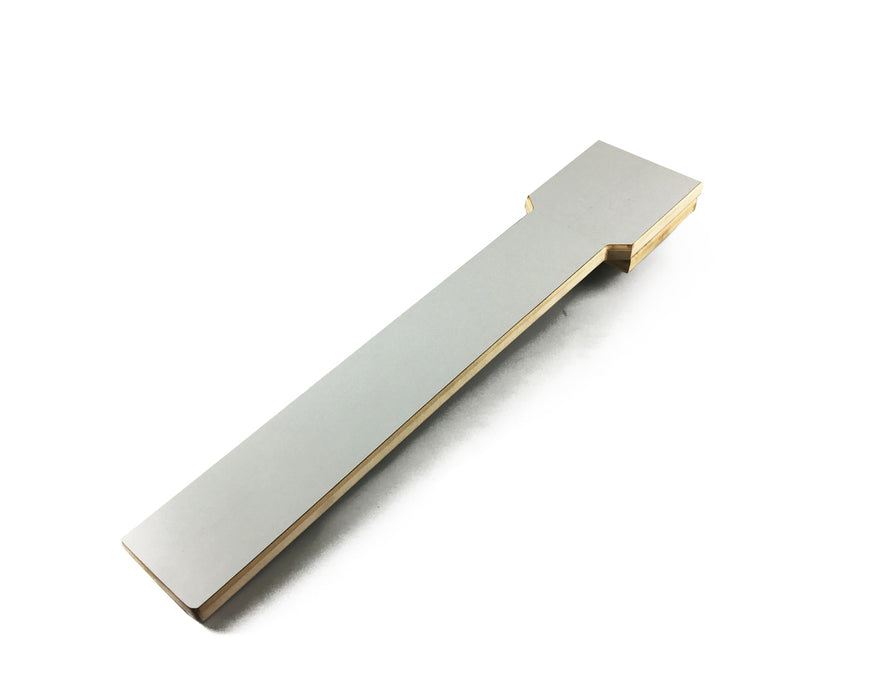 ¾ Inch MDF Wood 3.5"x20" BENCH TOP Tapered Sleeve Pallet W/Tongue
This sleeve pallet is for our BENCH TOP single station presses ONLY!
This is a ¾ inch 3.5x20 inch MDF sleeve pallet for screen printing presses with finished edges and medium gray laminate surface. This is the pallet board including the special wood tongue you will need to mount this to your Ranar bench top single station press. It comes complete with everything you will need to use it on your single station bench top press from Ranar.