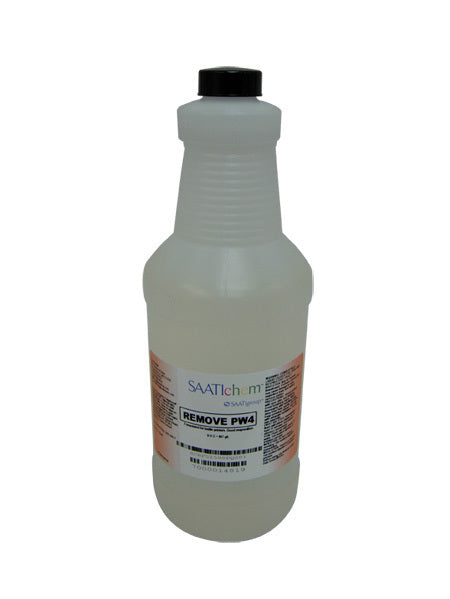 SaatiChem PW4 Press Wash - Quart
Quart - This is an ink solvent good for use with plastisol ink types. It is designed to be used on press for color changes or general cleanup. When wiped with 100% cotton rag, masking tape will stick almost immediately. This product will not lock up plastisol resistant emulsions. And it has a pleasant orange scent.
Applications: Removes ink from screen with on press. Recommended for use with Plastisol and UV-Cured inks.‹ Flash point 49ºC/120ºF. Medium drying speed.
Directions for use: Spray or wipe on both sides of the screen to open dried or clogged ink. Let evaporate and continue printing.