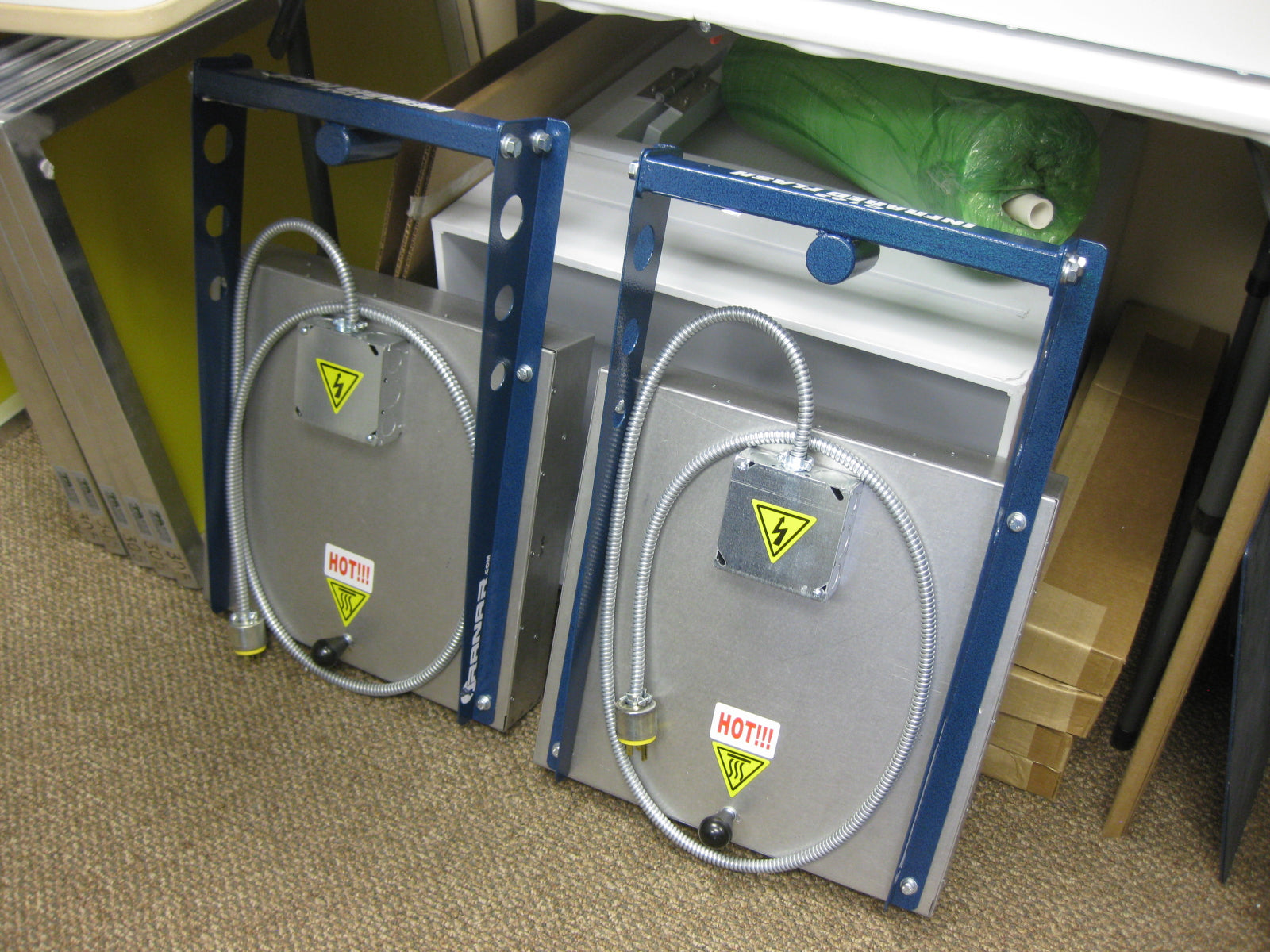 Screen Printing Press, Machines & Equipment: No CC Fee, Lifetime Guaranty, Flat Rate Shipping
Even during a time where everyone is facing challenges, I still have some pretty decent incentives when purchasing #Ranar screen printing equipment from Catspit Productions. First of all, I offer a lifetime guaranty on all Ranar printing presses. Second, no credit card fees for any equipment purchases. I pay that for you. 3rd and not necessarily last, I have great flat rate shipping fees on equipment and packages.
Please contact me for lead times and let me know if you have any questions I can help out with. You can send an email through the contact us form on the ecommerce site or give me a quick call.
Screenprinting equipment and supplies:
Catspit Productions, LLC

Phoenix, Arizona
480-899-9089

http://CatspitScreenPrintSupply.com/

Setting new standards in old fashioned customer service. Catspit. Ranar. Seriously simple. TM

**The text, videos, photos, or other content of this post, website, vlog, blog or other internet venue is protected by copyright and trademark. No one is given any implied rights to reproduce this content anywhere else without prior written consent. You may not embed, repost, reproduce or duplicate this content in any way, shape or form on any other internet website or venue. This content is intended for Catspit Productions internet content only and is not available for reposting in any way, shape or form.**

#screenprinting #silkscreening #silkscreen #screen #print #printing #press #equipment #machine #printerlife #vlog #chemicals #emulsion #degreaser #hazeremover #meshprep #squeegee #plastisolink #waterbased #ink #scoopcoater #inkjetfilm #filmpositive #manual #rotary #rotarypress #benchpress #flashcure #beltdryer #infrared #conveyor #dryer #oven #exposureunit #lighttable #printed #garment #teeshirt #printinglife #printlife #startup #starter #kits #packages #graphic #industrial #vacuumtable #logowear #design #fashion #teeshirt #hoodie #AWT #Hix #RhinoTech #Tekmar #Saati #AlbaChem #ImageTech #Saga #ebay #Phoenix #Arizona #Tempe #Mesa #Gilbert #Chandler