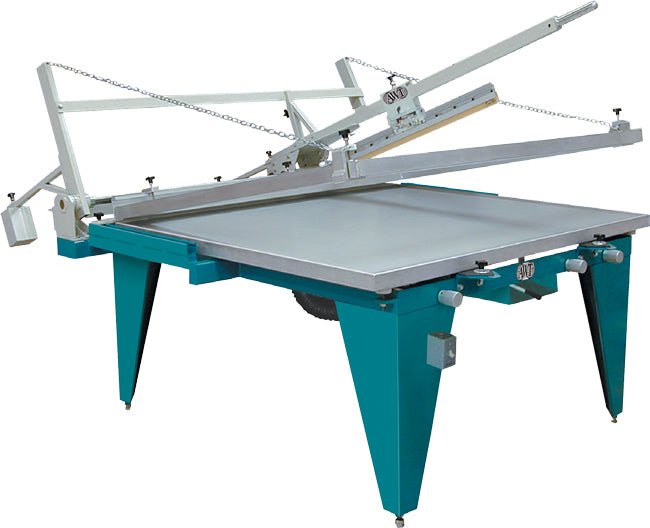 Seri Glide SG-52120M Graphic Press With Side Arm 220v
<!button class="product-form--atc-button">Call to order:
480-899-9089
SG-52120M with electronic foot pedal control, variable automatic blow back control, and spring-loaded disappearing registration guide options. Crating Fee $895.00
The A.W.T. Seri-Glide™ offers an economical solu­tion for high-quality, short-run screen printing jobs. These one-man screen printing units are superior at maintaining excellent registration for multi-color printing. An all-aluminum Stay-Flat™ vacuum table pro­vides a flat, warp-resistant printing surface, and the vacuum hold down is powered by a mainte­nance-free motor—the quietest in the industry.
Seri-Glide units feature upfront blowback and vacuum controls. Screen holders and squeegee assembly are both counterbalanced for easy screen lifting and effortless printing action.
• Super-smooth stroke action
• All-aluminum, warp-resistant, rust-resistant
vacuum table
• Upfront micro-registration on all models
• Upfront vacuum and blowback controls
• Quiet, maintenance-free vacuum motor
• Counterbalanced for effortless screen lifting
Models SG-3545 and SG-4464: 115 V, 1 PH, 60 Hz All other models: 220 V, 1 PH, 60 Hz. A vacuum blower upgrade is available for heavy material. Please contact us for more information on that feature and pricing. 480-899-9089

* Large format screen pictured in the product image is NOT included.