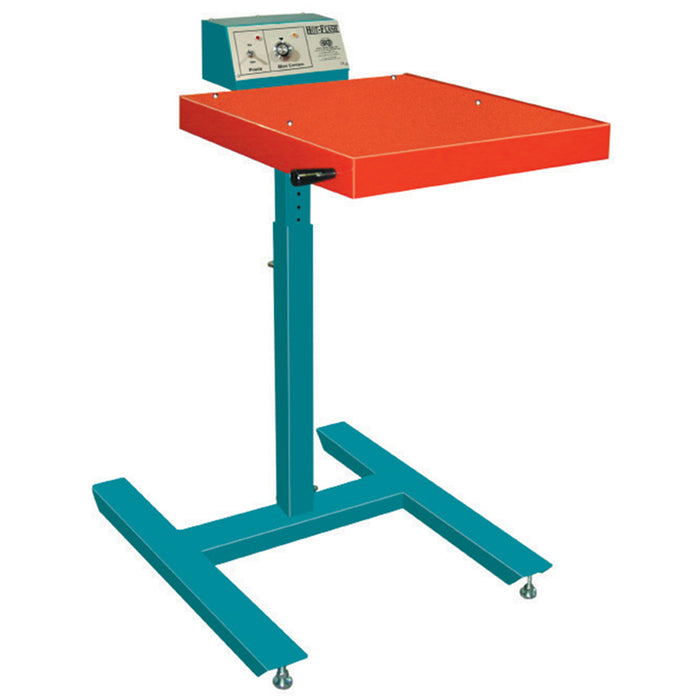 AWT HF-1818S06 - 18x18 Infrared Hot Flash Cure Unit
<!button class="product-form--atc-button">Call to order:
480-899-9089
AWT HF-16165C - 16x16 Infrared Hot Flash Cure Unit
The A.W.T. Hot Flash™ is unmatched in value and performance. Solid-state or standard temperature controls provide the consistent heat settings required by today's wide variety of plastisol formulas. High density radiant heat panels assure even heat distribution for fast cure rates. A protective safety screen prevents accidental contact with the heat panels. Other quality features include a heavy duty height adjustment, an easy pivot head and a solid base designed for extra stability.

ADVANTAGES
Solid-state or standard controls
Protective safety screen
High-density radiant heat panels
Heavy-duty height adjustment
Casters and levelers on base
Easy pivot head

NEW OPTION
Hot-Flash AUTOTURN™ Head-turning Kit. This optional feature will allow for automatic curing and free up your time to print smoother and faster.