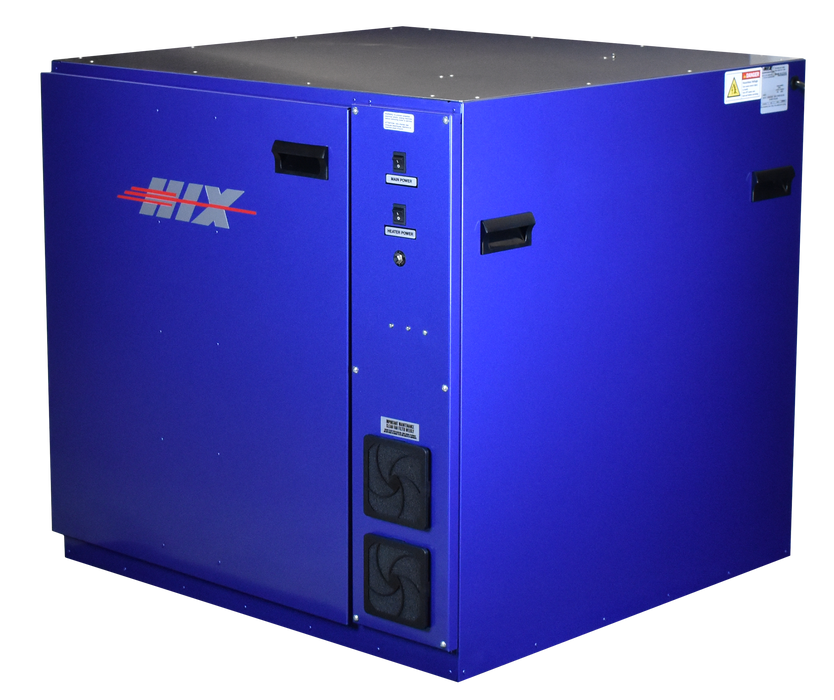 HIX SD-2632 Screen Drying Cabinet 120v
<!button class="product-form--atc-button">Call to order:
480-899-9089
The HIX® SD-2632 Screen Drying Cabinet is designed to dry screens freshly coated with emulsion. Eight innovative angled drying racks are designed to maximize the air flow and dry both coated and reclaimed screens faster with its filtered air delivery system.

The SD-2632 will not only cut drying time by hours but will also nearly eliminate the time-consuming task of fixing pin holes. Optimally spaced air knives are set into the corrosion-resistant galvanized walls to deliver even-heated air across the screen.

NOTE: The maximum temperature inside the cabinet is 30°F above room temperature with a maximum temperature of 110°F.

KEY FEATURES:

Quickly dries screen emulsion as well as wet recycled screens, in a clean dust-free environment. Space for 8 screens with a maximum size of 26" x 32". Innovative angled-rack system. Screens are placed on a 10 degrees sloping shelve, allowing for emulsion to remain untouched by the shelves while drying. Filters provide clean air to the drying chamber, avoiding dust and pinholes in the emulsion. Directed air knives provide heat to each individual screen slot, guaranteeing that each screen and the emulsion properly and equally dry or cure. Galvanized interior resists corrosion from evaporating emulsion and other chemicals.