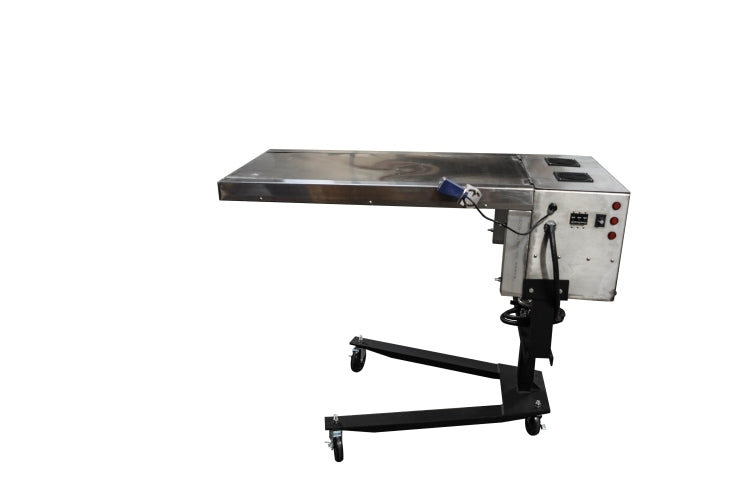 Jumbo 20" x 28" Baja Quartz Flash
<!button class="product-form--atc-button">Call to order:
480-899-9089
Jumbo Baja Quartz Flash Cure made by Image Technology - Crating Fee Additional**

A quartz flash is the ultimate and the most ideal flash cure system for automatic textile presses. The Baja Quartz Flash uses state-of-the-art quartz tubes for rapid flash curing during high-speed production and does not require preheating. The unit reverts to standby mode when the press is idle. The stand is sturdy, rugged, and mobile (floor leveling casters on legs to provide mobility within your facility).
Features:
Stainless Steel Construction
Adjustable Leg Height
Triple Cooling Fans
Multiple Adjustable Flash Zones with Rapid Instant-on Technology
Premium flash cure unit is ideal for medium-to-larger sized facilities.
Flash Area: 20" x 28"
Flash Area Setup: 3—3—6 Breakdown
Quartz System: 12 Quartz Lamps
Cooling Fan: Yes – High-Volume Cooling
Power: 3-Phase, 230V, 60 Amp