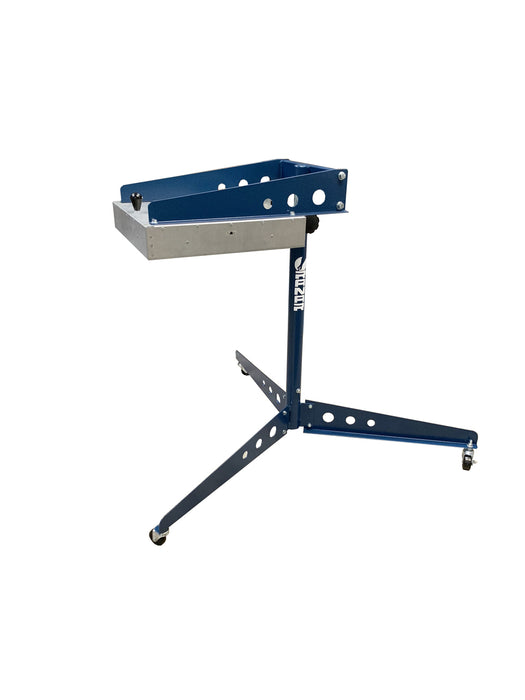 RANAR D-162 16 X 16 Infrared Flash Cure Unit 120v
***NOTICE: This Ranar flash cure unit is available for purchase as of 2/1/23.
Shipping fees are additional.
The purchase price includes list pricing plus boxing fees. Simply order the unit and pay for the product and boxing fees. Then the shipping fee will be calculated and a secondary invoice will be issued for the shipping fee payable by PayPal money request. You can pay the shipping fee with a PayPal account balance or a credit card.
If you would like a shipping quote before you purchase the item, please contact Jonathan through the contact us form on this ecommerce site.
**VERY IMPORTANT: There is an 8 week or less lead time before the item ships once full payment is complete.  
RANAR D-162 16 X 16 Infrared Flash Cure Unit 120v - This 16 inch by 16 inch infrared flash cure has a standard household 3 prong grounded outlet and will work on 15 amp breakers. This unit is recommended for plastisol inks and for smaller runs of water based inks. Ranar is an industry leader in the design and manufacturing of flash dryers from 16x16 all the way to 24x36. They start by using the best IR panels in the industry and add the controls and features which allow ultimate control of the flash dryer. This is simply a best buy for 16x16 infrared flash cure units since the shipping is free anywhere in the continental US! Compare this unit to other popular models and save while getting a better unit. 
- 110v volt
- 15 amps
- 16x16 inch panel
- 1600 watts
- 55 pounds
Features: 16x16 panel, stand and casters, available in 120v, 2 yr warranty on heater panels. This unit will plug into a standard 3 prong grounded household plug on a 15 amp breaker.
SHIPPING INFO:
The factory is closed on Saturdays and Sundays as well as all major holidays. Supply orders ship within 3 to 5 business days. Equipment orders have a 2 to 3 week lead time to ship from the date your payment is confirmed and cleared. All standard shipping is provided by UPS ground. Items that ship freight may vary by carrier.
http://catspitscreenprintsupply.com/shipping-returns/
If you have questions, need rush service or personal details need to be arranged for equipment orders please call Catspit Productions. Do not call RANAR. We are a dealer for RANAR; if you call them direct you're making a purchase from RANAR not Catspit Productions. If you wish to support us and do business with us then please call us direct for all your equipment and supplies needs. We're happy to help out in any way. 480-899-9089
The warranty information is as follows on all RANAR equipment across the board:
3 years on mechanical. This includes the build of the press and the parts.
2 years on infrared panels for dyers and flash cure units.
1 year on all electrical work.