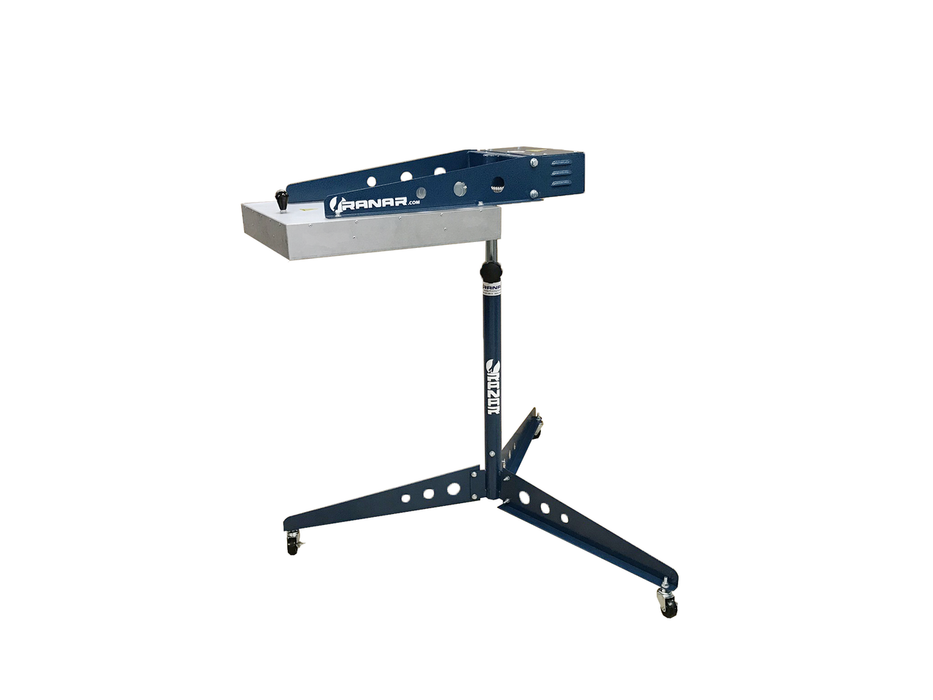 RANAR D-1820 18 X 20 Infrared Flash Cure Unit w/Control 220v
***NOTICE: This Ranar flash cure unit is available for purchase as of 2/1/23. Shipping fees are additional.

The purchase price includes list pricing plus boxing fees. Simply order the unit and pay for the product and boxing fees. Then the shipping fee will be calculated and a secondary invoice will be issued for the shipping fee payable by PayPal money request. You can pay the shipping fee with a PayPal account balance or a credit card.

If you would like a shipping quote before you purchase the item, please contact Jonathan through the contact us form on this ecommerce site.

**VERY IMPORTANT: There is an 8 week or less lead time before the item ships once full payment is complete.  

RANAR D-1820 18 X 20 Infrared Flash Cure Unit w/Control 220v - Flash Dryers, Ranar is an industry leader in the design and mfr. of flash dryers, from 16x16 all the way to 24x36 we have a flash that will get the job done, day in day out. We start by using the best IR panels in the industry. We add the controls and features which allow ultimate control of the flash dryer, and even offer air flashes for those doing discharge or water-base printing.
Features: 18x20 panel, heat control, stand and casters, 2 yr warranty on heater panels.
- 220v
- 11 amps
- 18x20 inch panel
- 3200 watts
- 60lbs
This is a 220v industrial unit. It comes with the 220v plug configuration pictured below.
http://catspitscreenprintsupply.com/shipping-returns/
If you have questions, need rush service or personal details need to be arranged for equipment orders please call Catspit Productions. Do not call RANAR. We are a dealer for RANAR; if you call them direct you're making a purchase from RANAR not Catspit Productions. If you wish to support us and do business with us then please call us direct for all your equipment and supplies needs. We're happy to help out in any way. 480-899-9089
The warranty information is as follows on all RANAR equipment across the board:
3 years on mechanical. This includes the build of the press and the parts.
2 years on infrared panels for dyers and flash cure units.
1 year on all electrical work.